The Schwarzman Animal Medical Center is...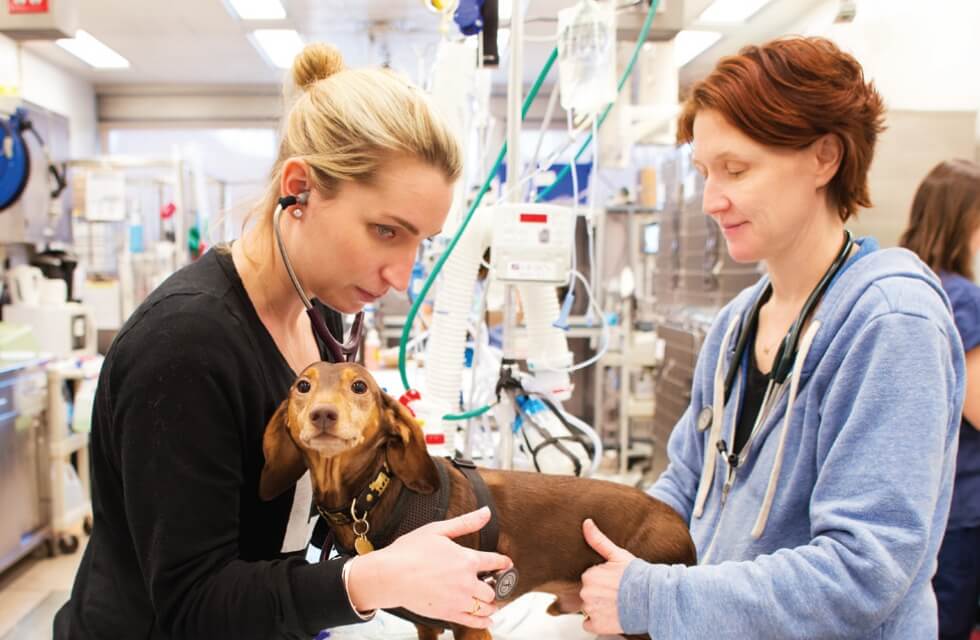 Collaborative:
With over 20 specialties and services under one roof, our departments frequently work together to deliver the highest quality of patient care in the veterinary field. Our dynamic array of specialists means that we are the go-to place for complex cases.
World-class:
Our cutting-edge technology, leading internship and residency programs, and veterinarians who are constantly innovating the field through the development of new treatments and procedures – from our Neurosurgery team to our Interventional Radiology clinicians – makes us a world-class, one-of-a-kind animal hospital with a proven 111-year track record.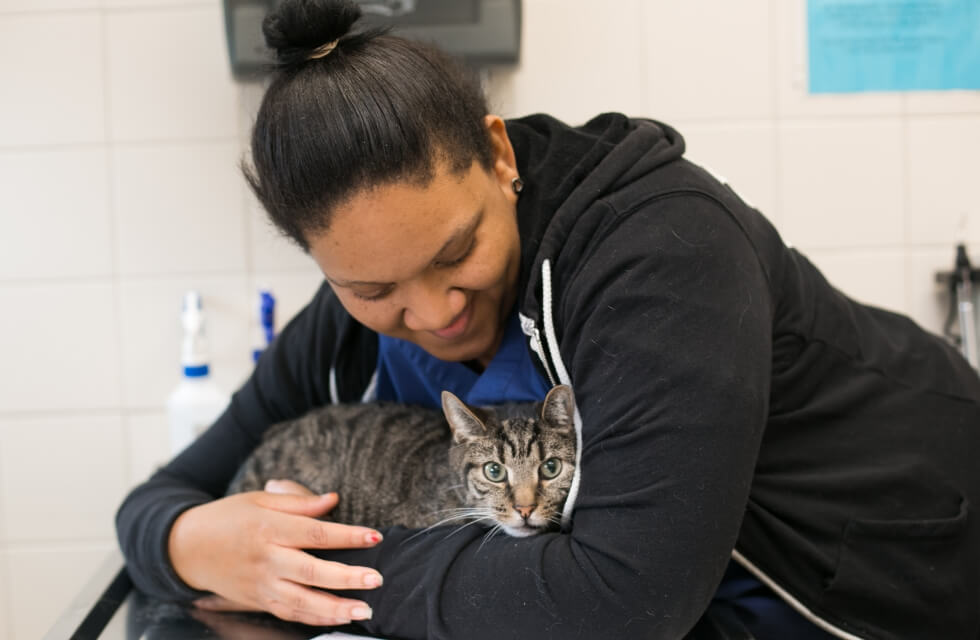 Mission-driven:
As a non-profit, our goal to give back to animals and pet owners in need is what sets us apart. In 2021, we donated $4.5 million in veterinary care through our charitable community funds.
Our comprehensive benefits package includes:
Non-corporate, patient centric practice. As a non-profit, patient care is at the heart of what we do
Competitive Salary
Sign-on Bonus for All New Hires
Generous Paid Time Off
50% Discount on Veterinary Care
Continuing Education Funds with Rollover Options
403B Matching Fund
Comprehensive Medical, Dental, and Vision Coverage
Educational Assistance Program
Opportunities for Career Advancement
Federal Loan Forgiveness Eligible as a Nonprofit 501(c)(3) Entity
Career Ladder Veterinary Technician Specialist (VTS) Program to include mentorship, educational assistance, and additional compensation
Up to $2,500 towards relocation expenses available for candidates who live outside the NYC metropolitan area
Housing assistance available for Licensed Veterinary Technicians relocating from outside of the NYC metropolitan area
Sign on Bonuses for all new hires!
$10,000
All ASA level 4 & 5 LVTS and all Veterinary Technician Specialists (VTS)
$7,500
All Licensed Technicians
$1,000
All Other Staff Positions
The future of veterinary medicine is at AMC.
Our renovation, currently underway, will create 37,000 square feet of new and renovated space for an optimal, state-of-the-art work environment.
Learn more
Our patients benefit from the most state-of-the-art medical equipment available, including:
1.5 Tesla Philips MRI (the exclusive high field MRI for small animals in NYC)
64-slice spiral CT scanner
Electroenceephalography (EEG)
In-house laboratory
Ultrasound
Echocardiogram
Integrated non-invasive diagnostic testing with multispecialty consultations
Mobile Cone Beam CT
Veterinary Technician Internship Program
Our Veterinary Technician Internship Program offers an opportunity to learn optimal patient care skills while working with the Animal Medical Center's experienced staff of Licensed Veterinary Technicians and veterinarians. This year-long paid internship includes full employee benefits and potential for permanent hire.
Click here for details and to apply
Your Colleagues
Working at the Animal Medical Center is honestly a privilege; being surrounded by the most advanced veterinary medicine techniques and learning from some of the greatest leaders in the field. I am constantly learning, facing new challenges, and becoming a better, more well-rounded technician. In turn, as technicians, our knowledge and education is respected and utilized to the fullest. No two days are the same, and I truly enjoy coming in to work everyday with my team.
Kirsten,
Licensed Veterinary Technician at AMC
I love being part of the incredible AMC team that manages a diverse assortment of exciting and challenging cases, working with brilliant colleagues that teach and inspire me to learn more every day, and lastly, I love knowing we do our very best to comfort each patient and client that walks through our doors.
Jesse,
M.S.Ed, LVT, VTS (Anesthesia/Analgesia)
Coordinator of Clinical Education